Dear Duplo Friends,
we are very happy about your visit to the Duplo website! There are not only detailed descriptions of all current Duplo Composite Horseshoes but also a large number of instructions and suggestions all around the ideal horseshoe for your horse as well as a large online shop waiting for you. We will also provide you with the latest news about Duplo!
Best wishes from the Bavarian Forest,
Hubert Frank and the Duplo Team
News about the Duplo Composite Horseshoe
2018-03-19
Duplo Newsletter
Have you subscribed to our Duplo Newsletter? If not, you can take a look at the latest issue online!
Newsletter
2018-02-21
Revision of Older Duplo Models
We are currently revising our older Duplo models. Depending on which horseshoe in which size you order, you may already get the new version with some exciting improvements!
Information about the revised models
2018-01-26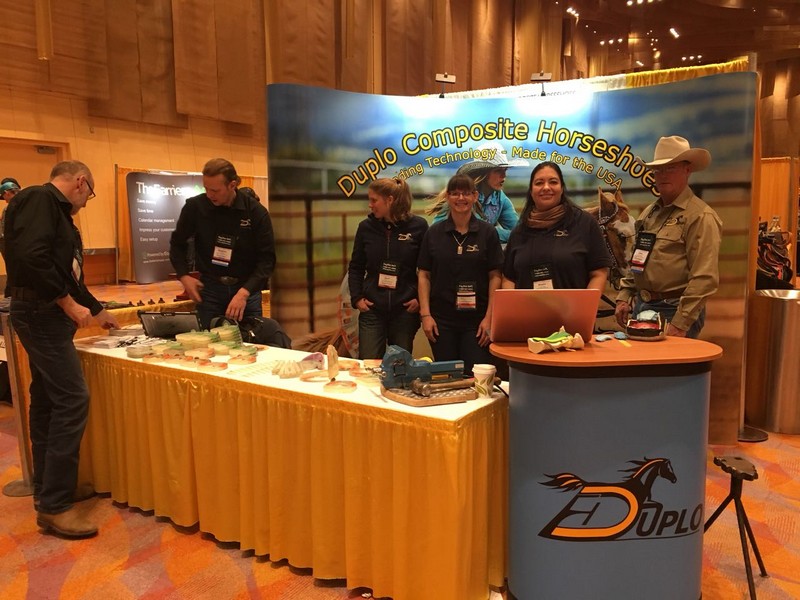 Duplo at the International Hoof-Care Summit 2018
Our new year started very well: We presented our horseshoes at a large summit in Cincinnati, Ohio (USA)!
Photos
2017-12-08
Duplo Catalog 2018
Our new catalog is finished - enjoy reading it!
Catalog (PDF)
2017-10-05
Duplo on Facebook
Take a look at our Facebook page to get the latest news about Duplo Composite Horseshoes!
Duplo on Facebook
2017-02-21
Advantages of the Duplo Composite Horseshoe
What is special about the Duplo Composite Horseshoe? Take a look at our video and check out the large number of advantages!
Duplo Film